8th August 2024 - 11th August 2024
Camargue horses, also known as the White Horses of the Sea, are iconic of the south of France. Capturing them in frames is a dream for equine photographers from across the world. If this is also your dream that you would like to fulfill, you are more than welcome to join me during this exclusive Equine Photography Tour in Camargue.

Unique photography opportunities
During our 4-day stay in the vast area of Rhone River backwaters, we will focus on capturing groups of horses splashing in the shallow waters of marshes as well as jumping through the waves of the Mediterranean Sea. In addition to the herds of horses galloping in the wild, one of our sessions will enchant us with the dynamics of two stallions dancing together.
Participation in this event is a great chance for hobbyists and experienced photographers to stretch their artistic abilities and capture hundreds (or perhaps thousands) of images of the iconic white horses of Camargue!
This tour is an exclusive and intensive program that provides a great opportunity to build your own portfolio, capture one-of-a-kind frames, and improve your photography skills through the many opportunities that we will provide you with! All this was combined with a pleasant atmosphere and lots of fun within the small group.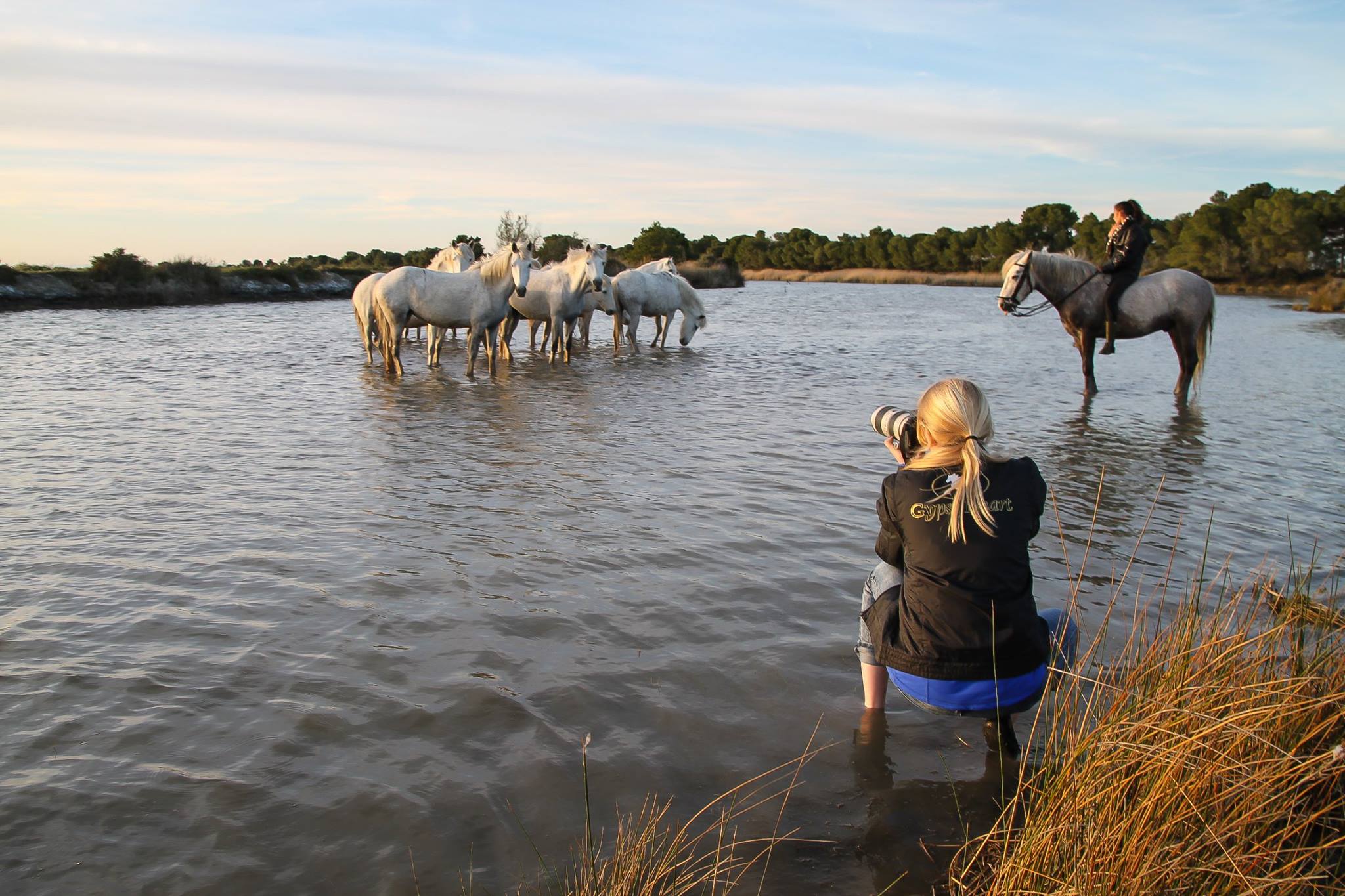 Your stay
Our guests will be accommodated in private rooms at Le Mas de Cocagne. An outdoor swimming pool and a garden will be at the participants disposal. The hotel is located at the entrance of Saintes-Maries-de-la-Mer, just 800 meters from the sandy beaches and the town center.
During the shared meals, our guests will have the opportunity to taste local flavors that will make them fall in love with French cuisine.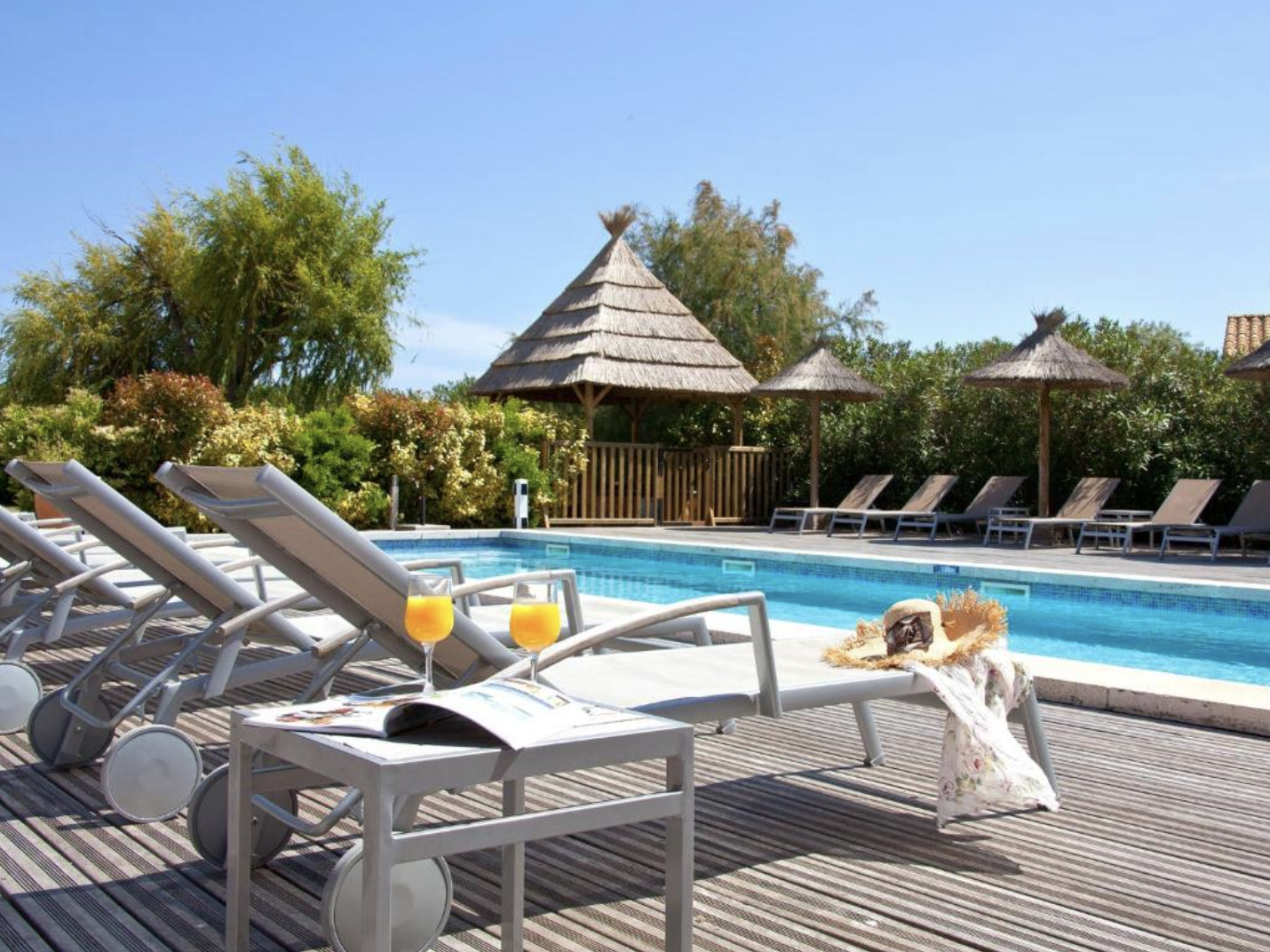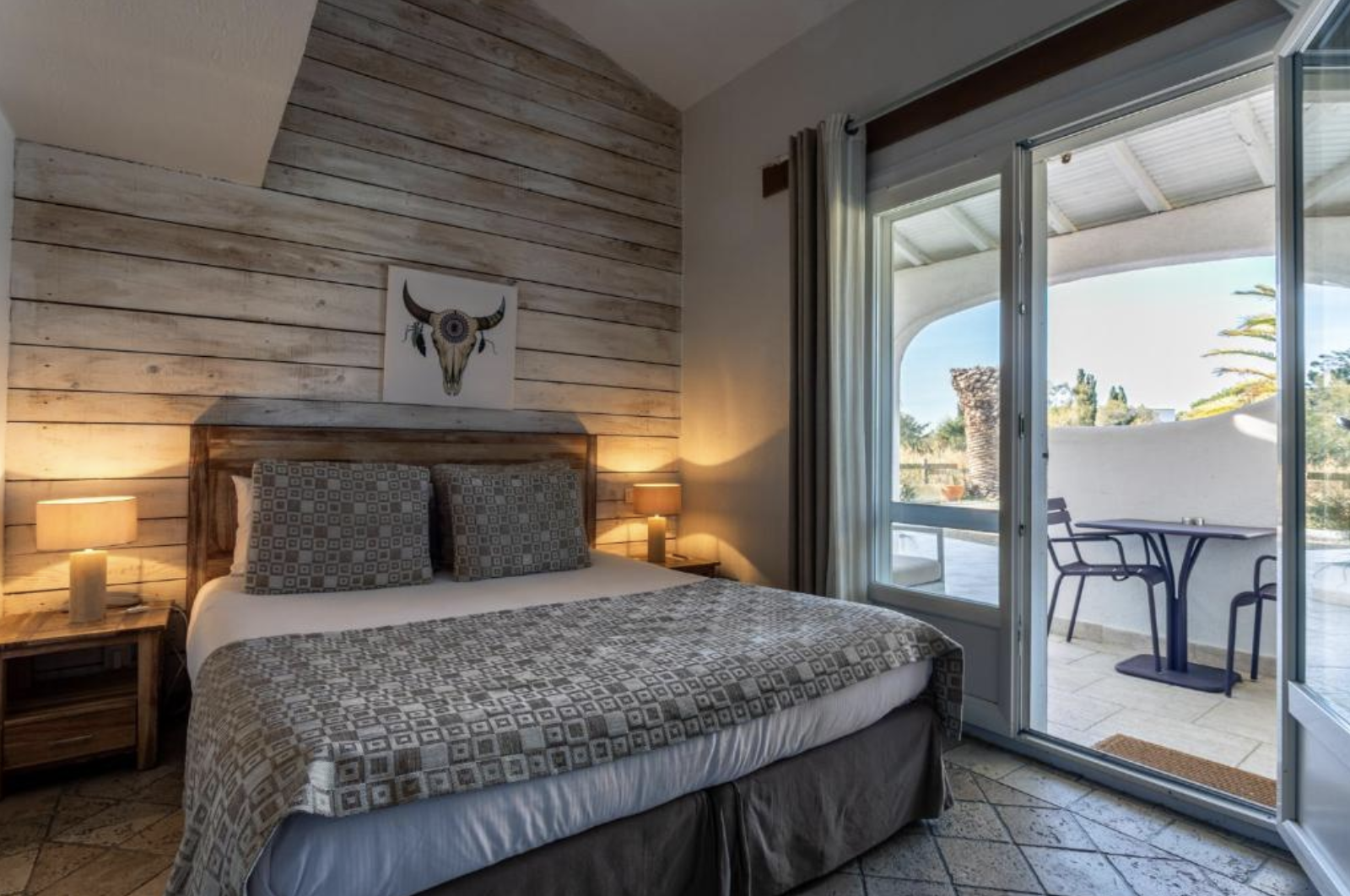 Additional attractions
When visiting Camargue's Regional Natural Park, we cannot deny ourselves a few additional attractions. We will take our group to Parc Ornithologique, where numerous species of phenomenal birds reside.
France is famous for its excellent wines, which is why our guests will be invited for a wine tasting in one of the local family vineyards.
During our stay in the area, for those who are interested, it will be possible to explore the surroundings of the natural park from horseback (an additional fee will apply).

---
Price 3900 USD includes
Non-refundable deposit 1300.00 USD
3 nights accommodation in individual rooms
Meals (breakfasts, lunches, dinners)
Transport during the tour duration
English speaking guiding
6 arranged photo sessions
Full rights to commercial use of photos
Visit in Parc Ornithologique
Visit in a local winery & wine tasting
EXCLUSIONS
Costs of arrival to/from Marseille
Photography gear
Cancellation & travel insurance
Alcoholic beverages during meals
Other fees for additional attractions that may appear in our spare time
Number of participants
Maximum number of participants: 10
We take a great care for comfort during our photo sessions and work in small groups is our priority. This exclusive trip in small group allows only a very limited number of photographers to capture one in a kind frames.

Arrival & departure
Marseille (MRS)
Our first photo session will take place evening 8th of August. Please plan your arrival to Marseille at the latest at 3:00pm on the Thursday 8th of August.
Our last session will be scheduled for morning of the 11th of August. Please book your departure from Marseille for Sunday the 11st of August any time after 12pm.
Your pick-up and drop-off from Marseille ariport or train station will be arranged.
Gear required
Please bring with you a DSLR or Mirrorless camera. Variety of locations allow for shooting with a lens such as 70-200mm, 300mm, 200-400mm.
Some of the sessions will be adapted to the wider lens, such as 35mm or simillar.
Don't forget to bring a laptop or other device to safely store your photos from your memory cards.
experience & Difficulty level
This tour is dedicated to people who already have a basic skill in photography. Whether you are a beginner, a hobbyist, or a skilled photographer, you are more than welcome to join us on this one-of-a-kind adventure!
Photo locations are easily accessible.
---
---
If you are ready to join this adventure, my website will guide you to the next step, where conditions of participation can be found. Only by accepting all the terms, your application for participation in this event will get on the waiting list. After accepting your application of participation, you will receive an email with confirmation and further instructions for spot reservation.
If you have any other questions regarding this event, please don't hesitate to reach me via contact page.