10th June 2022 - 13th June 2022
I would like to invite you for my Equine Photography Workshop held in The Czech Republic in 2022. This event will take place at JS Maneo - a breeding farm of Kladruber breed - located 45 minutes drive from Brno and 2 hours drive from Prague. The Kladruber (Starokladrubský kůň) is the one of the world's oldest horse breeds and true pride of The Czech Republic. It is also considered very rare breed. Mostly associated with greay coat color, but there are also black beauties, bred in a very few places across the world - one of them is JS Maneo!


This Workshop is an exclusive and intensive four-day program that provides an equine photography masterclass, various photo-shoots and post-processing classes, combined with a pleasant atmosphere and lots of fun. I will help you obtain all of the necessary skills to take amazing equine portraits and action-shots in natural and unique locations. Working with a intimate group of passionates of photography who want to broaden their knowledge in equine photography, we will be covering everything from the basics to advanced topics and share with you all of our tricks, tips and skills and help you make YOUR photography better than ever!!!

If you would like to discover beautiful atmosphere of JS Maneo & Maršovský Mlýn, please find a moment to enjoy this short clip:

Language - this workshop will be provided in English & Czech language.

Workshop program:
10th June (Friday) - we will start our Workshop from joined supper and the integrative part of our meeting, where each of us will get to know each other.
11th June (Saturday) - after breakfast we will meet on our first class - theory. During few hours of presentation I will share with you my gathered knowledge while working with horses during shootings, as well as some tips on how to create your portfolio, how to work for clients, the most advantageous frames, movements and settings for our models, how to promote your work and other ideas which might apply for you photography business. After lunch and short break we will meet again to start our practice. We will work with exciting range of equine models - mostly black Kladruber Horses, but other colors and breeds will be also there.
12th June (Sunday) - from sunrise, till late evening hours we will focus on more practice during numerous photo sessions planned for this day. Our models will be presented in motion at liberty in open space, portraits with black and natural backdrop of gardens, river and old mill, play with special effects and artificial lighting.
13th June (Monday) - for our last sessions we want to take you to extraordinary locations, where I will share with you tips of how to work with horses at unknown sites. This sessions will blow your mind and will enrich your portfolio with one-in-a-kind photographs! After lunch our last meeting will be scheduled - during post-processing class I will show you how I edit my photos captured during this event.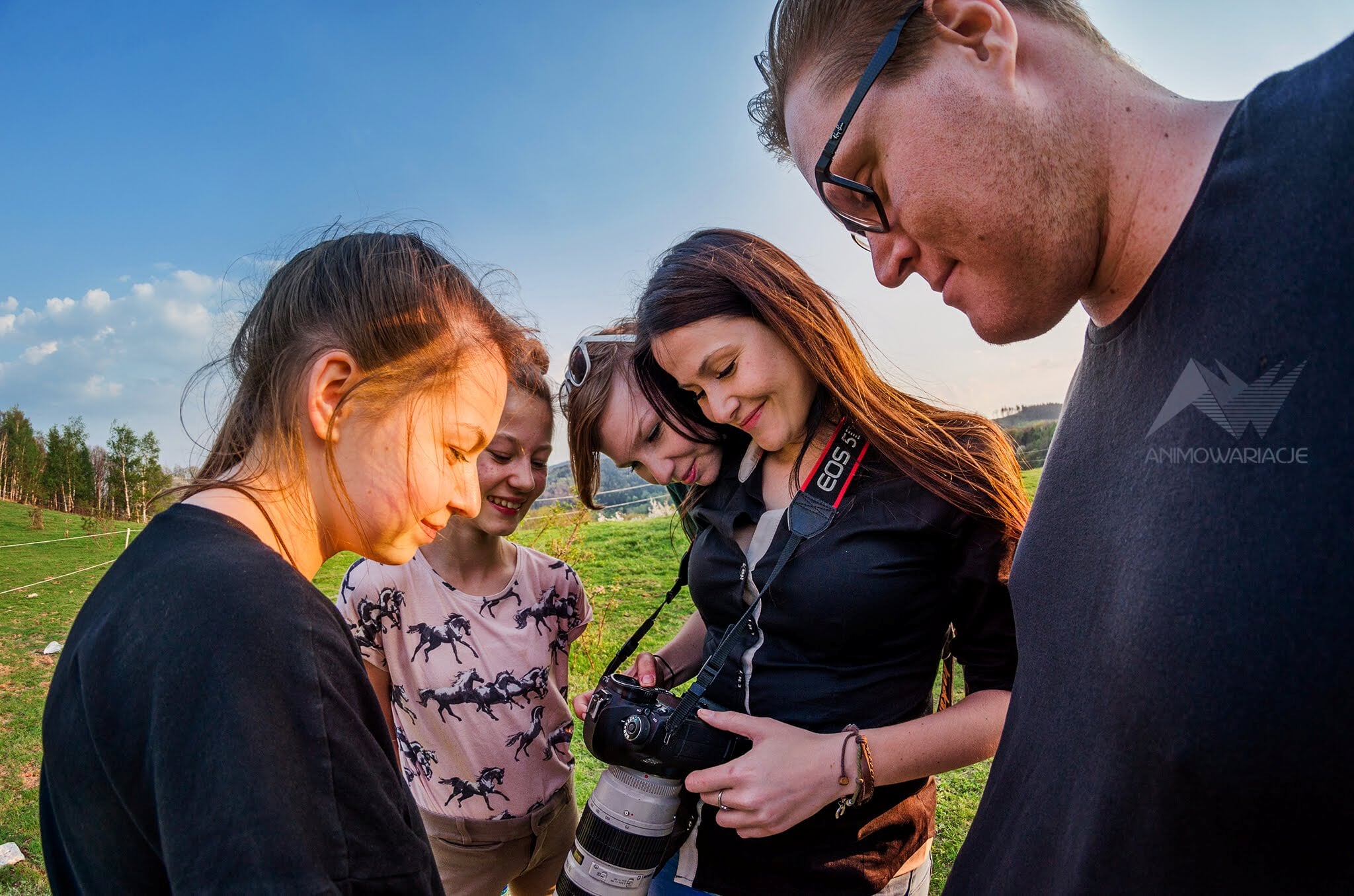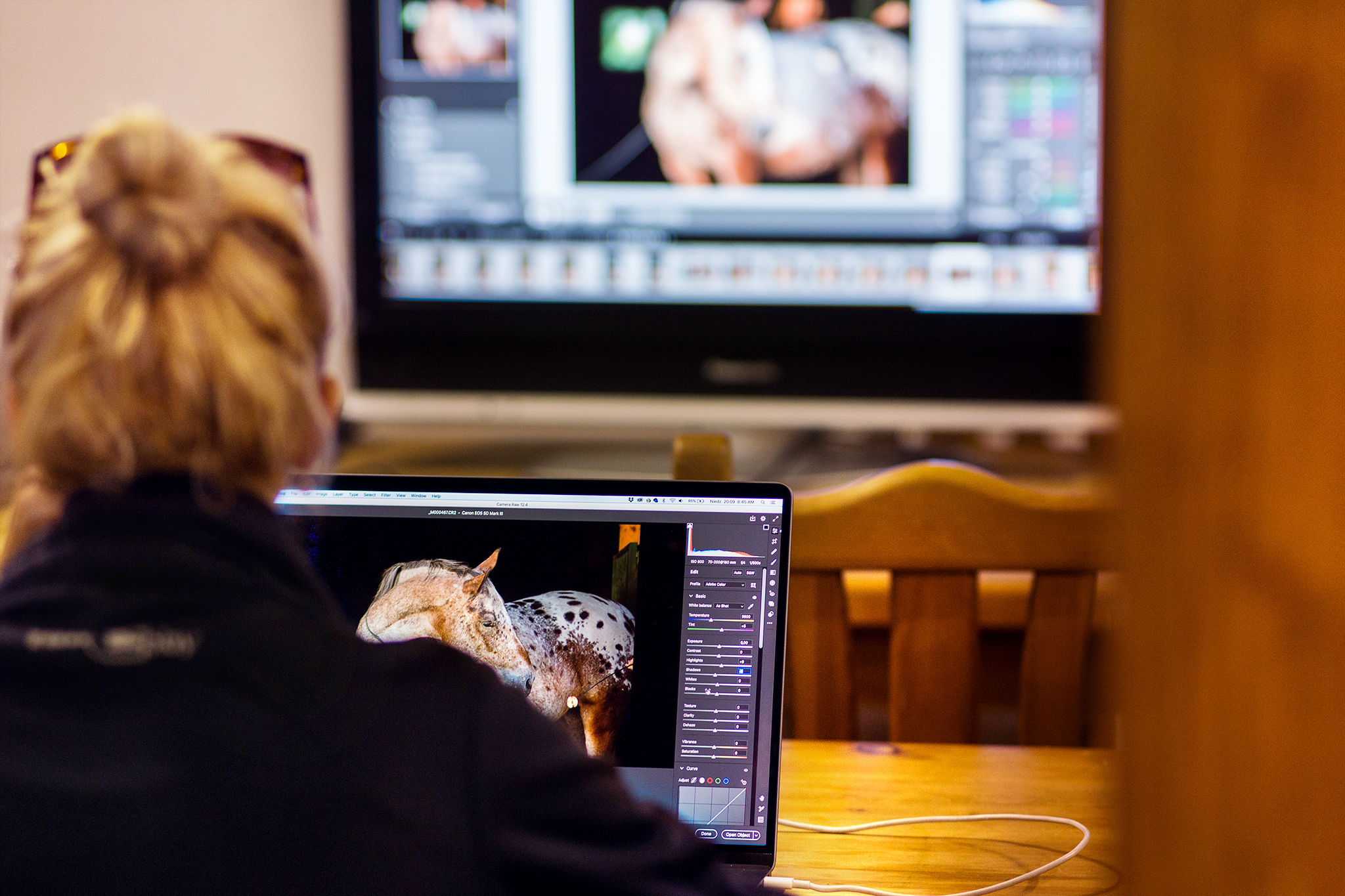 Price 1150 USD includes
Non-refundable deposit 400.00 USD
Transportation between locations during the Workshop
Theoretical, practical and post-processing classes with Katarzyna
Catered meals (breakfasts, lunches, dinners)
3 nights accommodation at two guest houses in double rooms
Non-commercial use of photos: (portfolios, social media & exhibitions)
EXCLUSIONS
Cancellation & travel insurance
Costs of arrival to/from Maršov
Full permission to use photos taken during the workshops - pariticipants can expand their right for commercially use (image sales, participation in competitions) of images taken during this workshop for an extra fee 1200$USD - this upgrade is for life-time and can be done any time before, during or after workshop
Number of participants
Maximum number of participants: 10
Out of concern for the quality of the transferred knowledge I organize my workshops for small groups. We take a great care for comfort during our photo sessions and work in intimate groups is my priority.
Arrival & departure
MARŠOVSKÝ MLÝN
Please plan your arrival to Maršovský mlýn on the Friday 10th of June any time afternoon or eveningn. We will wait you there with supper at 7pm.
Our last class will be scheduled for the afternoon of the 13th of June. Plan your departure from JS Maneo after 6pm.
If you are coming with public transportation, your pick-up and drop-off can be arranged throughout the city Brno or Prague.
Gear required
Please bring with you a DSLR or Mirrorless camera, 70-200mm lens (or simillar) - most of the sessions will be adapted to the telephoto lens space. Don't forget to also bring a laptop with Adobe Photoshop and Adobe Lightroom software.
experience & Difficulty level
This workshop is dedicated to people who already have a basic skill in photographing. Whether you are a beginner, a hobbyist or a skilled photographer, you are more than welcome to join us - our workshop will help you find answers to your questions, guide you in developing your own creative vision and will let you to boost your portfolio.
---