27th June 2024 - 30th June 2024
This event is much more than just an occasion to take part in organized photo sessions. With over 10 years of experience running a variety of workshops, I would like to invite you to my Equine Photography Masterclass USA 2024. This event will take place at Feathered Horse Farm, a breeding farm of rare colored Gypsy Vanner horses located in the Lexington area of Kentucky.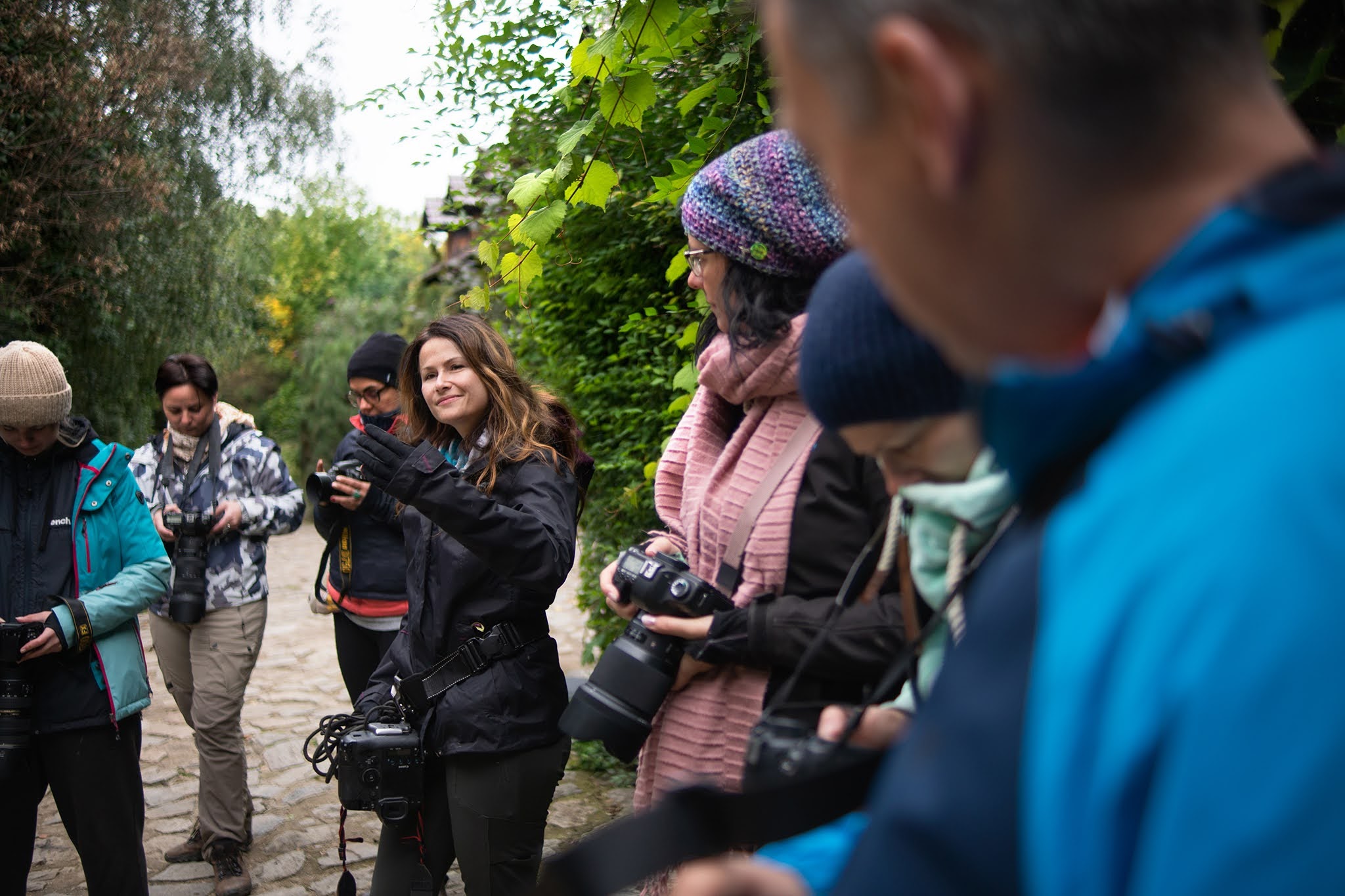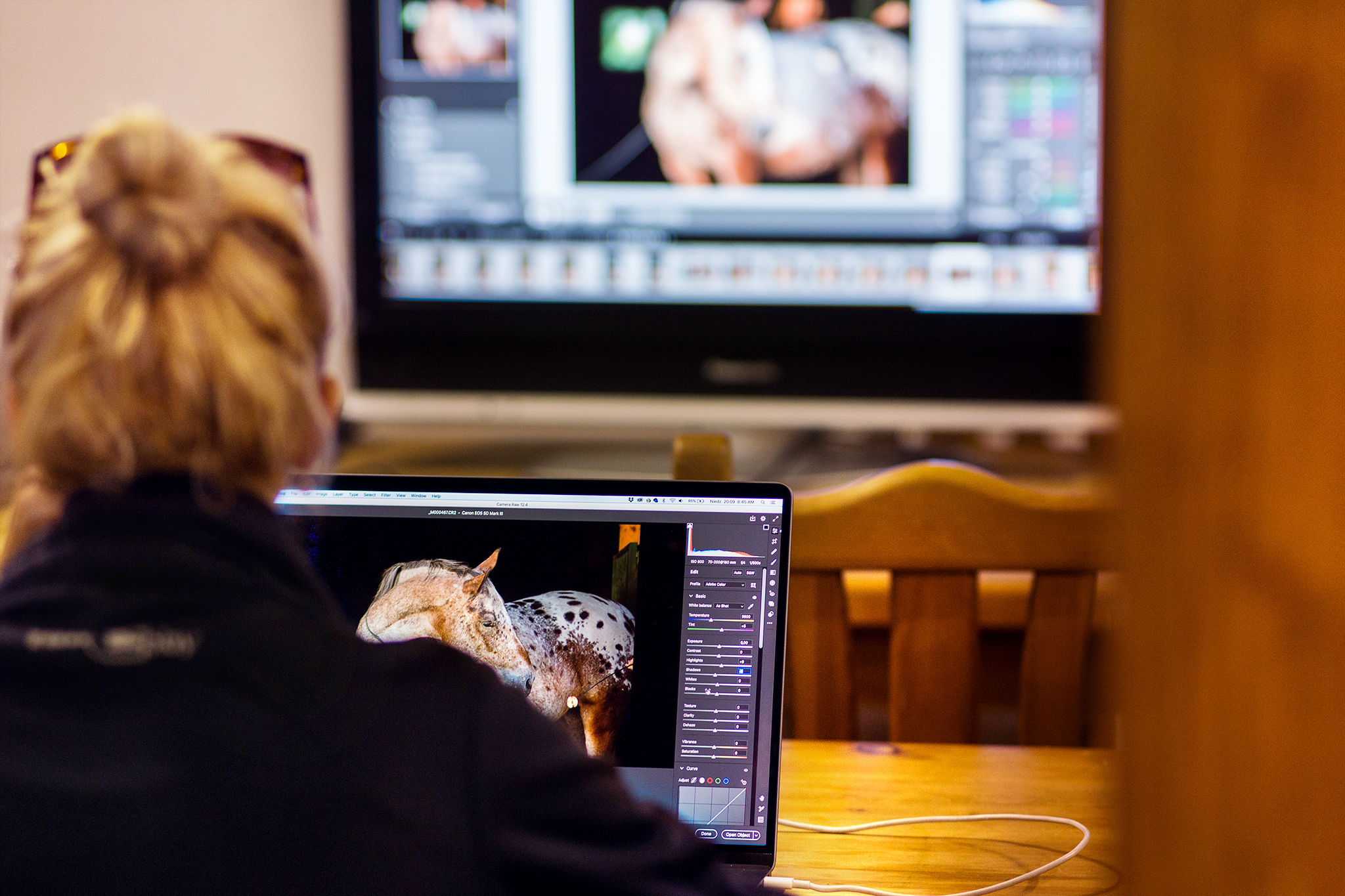 This Masterclass is an exclusive and intensive four-day program that covers a quality equine photography workshop, many hours of theory lessons, various photo-session scenarios, and post-processing classes, combined with a family atmosphere and lots of fun.
Here I will help you obtain all of the necessary skills to take amazing equine portraits and action shots in natural, unique, and difficult locations. Working with an intimate group of passionate and professional photographers who want to broaden their knowledge in equine photography, we will be covering everything from the basics to advanced topics, where I will share with you all of our tricks, tips, and skills and help you make your photography better than ever!
Early summer in Kentucky is the time when all the colors of nature are saturated. Many flowers are still in bloom, and the foals run and jump happily in the pastures. The light in the mornings and evenings is truly amazing; the golden colors that envelop the wavy landscape are breathtaking, and long days give us ample opportunities to practice.
During photo sessions, we will work with an exciting range of equine models of different sizes and colors. Our models will be extraordinary Gypsy Vanner horses, whose long manes set the rhythm in the pictures; the feather catches the softest light; various colors and markings make them unique; and a gentle eye attracts the photographer's lens. From sunrises to sunsets, we will capture horses in motion at liberty in open space, portraits on a variety of backdrops, and play with light and special effects.
Your stay
Our guests will be accommodated in a beautiful lodge at Blue Licks Battlefield State Resort Park (1 hour drive from Lexington, KY), where each of them will enjoy staying in their own private room and staying close to nature and historical sights. Pick-up and drop-off from Lexington airport or city, as well as transport during the duration of the masterclass, will be arranged.

---
MASTERCLASS PROGRAM:
Thursday 27th June
Accommodation in the lodge
Official start of our Masterclass
THEORETICAL CLASSES - 5 hours of lectures during which you will meet my gathered knowledge while working with equipment, people and horses during shootings, as well as some tips on how to establish your own photography business, how to understand light, color and composition in art for improving your own photography skills, rules of capturing movement and setups for our equine models.
Supper
Friday 28th June
SESSION I This sunrise session will be dedicated to a closer look at horses in motion. Our models of different coat colors will appear individually in different locations to study the advantages and disadvantages of different light directions and surrounding conditions.
Breakfast
SESSION II While studying horse portraiture, you will learn not only how to position a horse correctly, but also how to consciously break patterns and how to make good use of the nature around us to create interesting compositions.
Lunch
CONSULTATIONS Review of photos from the first session, individual tips to improve work on the equipment for a further benefits.
SESSION III Creating rhythmic and interesting captures with couples or groups of horses in motion is difficult. During this sunset session, we will focus on perfecting these skills.
Supper
SESSION IV In order to push students out of their comfort zone, I will take you on a journey to the world of light and shadow, where, under the cover of night, we will overcome our own photographic weaknesses.
Saturday 29th June
SESSION V With first rays of sun, already knowing our models, we will take our photos to another level by adding some special effects to them.
Breakfast
SESSION VI Classic elegance is equated to the portraits on a black background. I will show you how to create them without owning professional studio and how to use different directions of light in an interesting way.
SESSION VII Creating frames filled with emotion or interaction between two horses is a challenge. During this session, I will show you how to create story telling images.
Lunch
SESSION VIII On our last session we will take you to unique location. This shooting will be a summary of all skills acquired during practical lessons. In this one-of-a-kind setup, I will show you how to work with our equine models in an unknown places.
Supper
Sunday 30th June
Breakfast
REVIEW Together, we will analyze the photos taken during our sessions and I will answer all questions about further work on these images.
POST-PRODUCTION CLASSES During a few hours-long presentation of editing photos I will show you, step by step, my favourite tehniques and will share with you how to optimize your workflow.
Lunch and the end of the event
Drop-off to city of Lexington
If you would like to see how my previous workshops looked like from behind the scene, please take a moment to watch this clip:
---
Price 2500 USD includes
Non-refundable deposit 800.00 USD
Transfer from/to Lexington city
Transport between locations
Theoretical, practical and post-processing classes with Katarzyna
Catered meals at duration of the event
3 nights accommodation at private rooms
Non-commercial package - use of photos for portfolio & social media.
EXCLUSIONS
Cancellation & travel insurance
Costs of arrival to/from Lexington
Full permission to use photos taken during the workshops - pariticipants can upgrade their package for full rights for commercial usage of photos taken during this event. The cost of expanding the package is 1200$USD - this upgrade is for life-time and can be done any time before, during or after the event.
Number of participants
Maximum number of participants: 10
Out of concern for the quality of the transferred knowledge, this masterclass will be hosted for small group of students.
Taking a great care for comfort during our photo sessions and work in intimate groups is my priority.
Arrival & departure
LEXINGTON, KY
Our first class will take place afternoon 27th of June. Please plan your arrival to Lexington on the Thursday 27th of June before 2pm.
Our last class will be scheduled for the morning of the 30th of June. Please book your departure from Lexington for Sunday the 30th of June not ealier than 3pm.
Your pick-up and drop-off will be arranged throughout the city of Lexington.
Gear required
Please bring with you a DSLR or Mirrorless camera, 70-200mm (or simillar) & 35mm (or simillar) lenses.. Don't forget to bring a laptop with Adobe Photoshop and Adobe Lightroom software, and additional cards or external disks for storing many photos that we will take during our practices.
experience & Difficulty level
This workshop is dedicated to people who already have a basic skill in photographing. Whether you are a beginner, a hobbyist or a skilled photographer, you are more than welcome to join us - our workshop will help you find answers to your questions, guide you in developing your own creative vision and will let you to boost your portfolio.
---
---
If you are ready to join this adventure, my website will guide you to the next step, where conditions of participation can be found. Only by accepting all the terms, your application for participation in this event will get on the waiting list. After accepting your application of participation, you will receive an email with confirmation and further instructions for spot reservation.
If you have any other questions regarding this event, please don't hesitate to reach me via contact page.